The issue of photo manipulation on social media has long been a concern for many, but with the technology now increasingly extending to videos, should authorities intervene?
Krystle Berger insists that she is "not drastically changing my features" when she posts photos and videos across Instagram, TikTok and Facebook. "I'm really just digitally giving myself the perfect make-up and lighting," she says.
A young mother from the US state of Indiana, Ms Berger pays to subscribe to an app called FaceTune that has been downloaded more than 200 million times around the world.
The app allows users to both make subtle changes to their facial appearance, such as smoothing over wrinkles, or alternatively – completely transform how they look. For example, they can narrow their face, change the shape and size of their eyes, or give themselves a digital nose-job.
Originally only able to work on photos, two years ago FaceTune launched a version for short selfie videos that has increasingly grown in its effectiveness since then.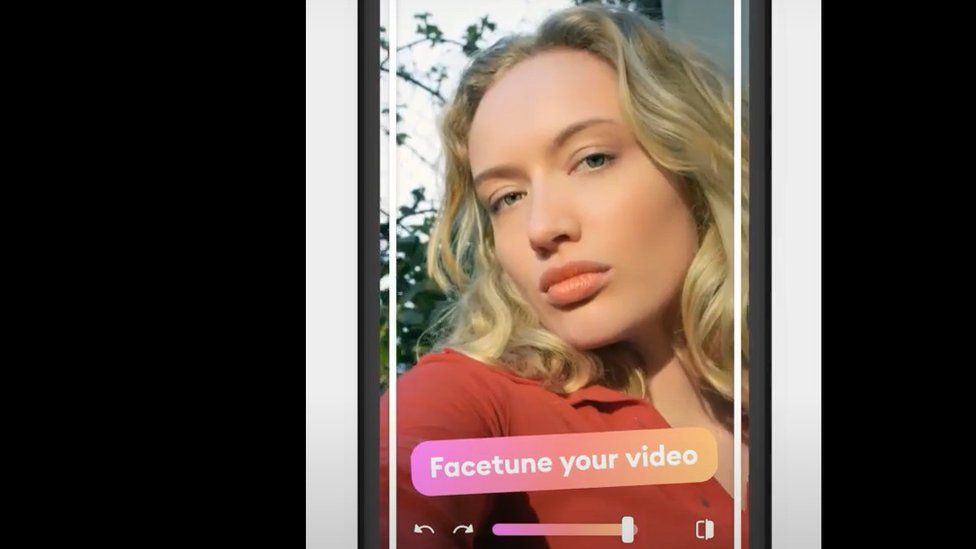 Meanwhile, another popular app that allows users to alter their social media photos – Perfect365 – is due to launch its video version later this year.
FaceTune is owned by Israeli-firm Lightricks and two years ago the company was reported to have a valuation of $1.8bn (£1.4bn).
Lightricks' founder Zeev Farbman says that "the name of the game" is making the app work as easily as possible. "You want to give people 80% of the power, with 20% of the complexity of professional software. That's the game we are trying to play."
But it has long been argued that such tools are unhealthy, in that they promote an unrealistic view of beauty that can be dangerous, particularly for impressionable children and young adults. For example, 80% of teenage girls said they had changed their appearance in an online photo by the age of 13, according to a 2021 survey by skincare brand Dove.
While no-one is calling for the tech to be banned, there have been increasing moves to force social media advertisers and influencers – people who are often being paid to promote products in a more informal way – to admit when they have altered their physical image.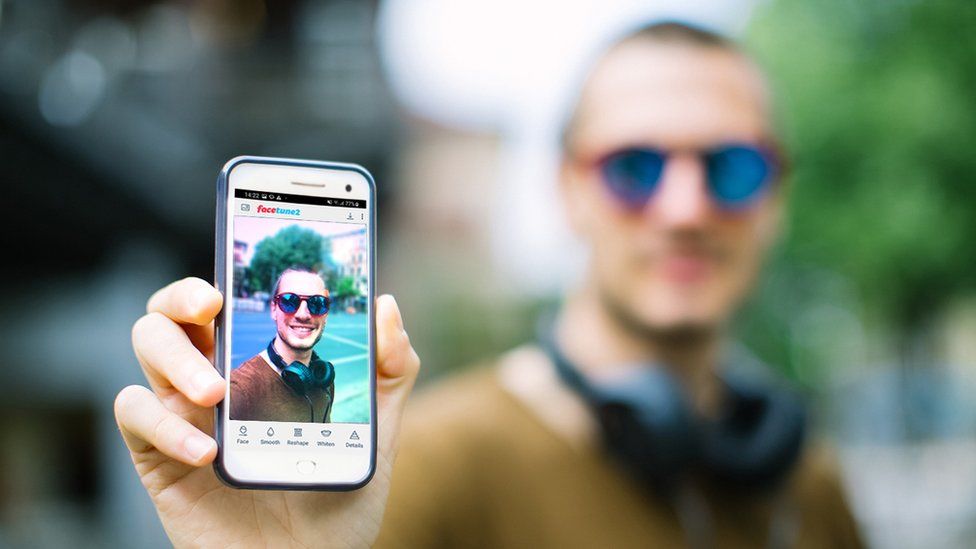 Norway introduced a law in 2021 that requires these two social media groups to indicate whether a photograph has been retouched. France is now going one stage further, and is in the process of demanding the same requirement, but for both photos and videos.
Meanwhile, the UK is now looking at the same issue, as the government's Online Safety Bill continues to make its way through Parliament. However, it remains to be seen whether the law will target just adverts on social media, or influencers as well.
A spokesperson for the new Department for Science, Innovation and Technology said: "The government recognises the threat that digitally manipulated content can pose, and takes the issue very seriously."
Conservative MP Luke Evans has long campaigned for advertisers and influencers to admit when they have altered an image on social media.
He wants to see the new law "contain future proofed regulation", so it also requires the same admission for altered videos, and any other tech developments.
"It's imperative that we have wider awareness and increased transparency surrounding these new technologies," he says. "For me this is all about honesty."


New Tech Economy is a series exploring how technological innovation is set to shape the new emerging economic landscape.

Mr Farbman's response is that while "this conversation was always there… over time the acceptance of these tools just grows". He adds that it is a free speech issue. "It's always kind of weird to me that a company will decide to limit the expressive freedom of its users, because of aesthetic or ethical sensibilities."
Sean Mao, the chief executive of San Francisco-based Perfect365, urges people to use its app "in a safe and ethical way". He adds: "We encourage people to use the app to express their creativity and not to use the app with malicious intent to deceive others or misrepresent themselves."
Psychologist Stuart Duff, a partner at UK practice Pearn Kandola, says that some social media influencers will always be tempted to use tricks to improve their online appearance – because being good-looking sells.
"Physical attraction has a very strong but often unconscious influence on our decisions when it comes to buying products and services from others," he says.
"When asked what matters most, we consciously talk down the importance of physical appearance and talk up qualities such as intelligence, values and personality, yet psychological research consistently reveals a strong positive relationship between a person's attractiveness and their ability to sell to us."
One social media influencer who goes by the name of Brandon B has 5.6 million owners on YouTube. He takes the view that photo and video manipulation apps should be seen in a positive light.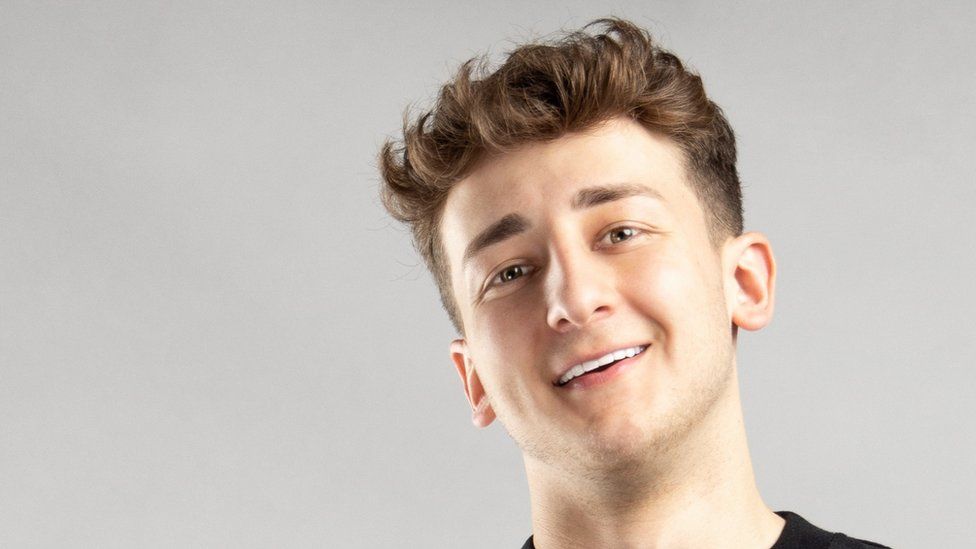 "I'm glad these apps exist, because I think there are a lot of people who are not body positive enough to present on social media, so they might feel left out," he says. "These tools help them get on social media."
However, Dr Shira Brown, an emergency physician at South Niagara Hospital, in Ontario, Canada, says that "distorted perceptions of body image" appear to be being "exacerbated by common social media practices".
She adds: "We see the urgent mental health consequences of social media in our departments on a daily basis, such as anxiety, suicidal thoughts, and depression."
Source: https://www.bbc.com/news/business-65544054